"Coffee in the '80s was usually wrapped sparingly in a bag of cement, so the scent of it radiates, making me lose sleep."
– Excerpt from a shared article by the founder of Ban Me Gold
Our journey began in 2010, the founder – the lady in her 50s started it all with her love of coffee since the 80s of the last century when she was a worker at 333 United Enterprises in Đắk Lắk province, this is also the place where she had her first coffee experiences.
Timeline
Let's take a look at important milestones of Ban Me Gold.
2010
Establishment
Ban Me Gold Company was established at the end of the year.
2011
Rexsun
Rexsun brand was launched with the Sang product line focuses on traditional flavours.
2014
Honee Coffee
Launch of a new brand which aims at enjoyment, pleasure and harmony of coffee flavours. In which improvement of the Honee Coating Processing is a breakthrough.
2016
Changes
This is the year marked many important changes which help develop a breakthrough in the following years: Rebranding Honee Coffee, factory construction.
2017
Awakeness
This year was marked not by sales growth, but the breakthrough in awareness about Vietnamese coffee that was a powerful driver for us.
2019
Expansion
Market expansion and rapid development in many new areas. Growth tripled compared to last year. And is on track for five-fold growth next year.
2020
Covid-19
An eventful year in human history and we are no exception.
During the development of Ban Me Gold, some events strongly impact us. They helped us grow and develop. Moreover, they made a deep impression and affected greatly on our next steps.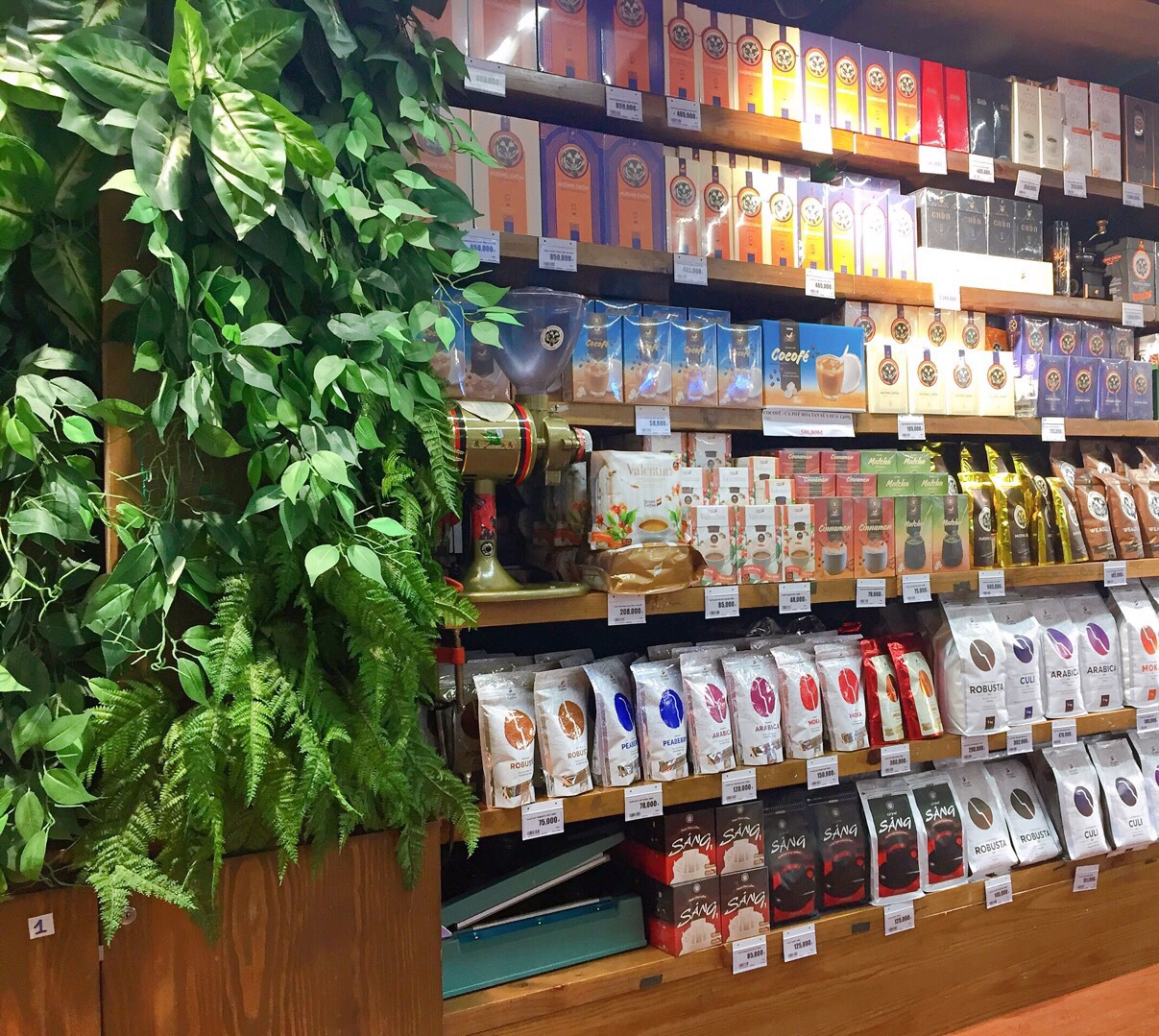 Honee Coffee
The birth of Honee Coffee is an important milestone in the maturity of Ban Me Gold in many aspects. From a better improvement in quality to a different direction in the market. Although still in its infancy, this is a period that marks the rapid transformation of the company.
Especially the more complete our Honee processing method. This is a result of the creativity, relentless passion and belief in the quality of Vietnamese coffee.
The 'Moonwalk'
The end of 2015 is a big turning point, marking our first step – A young, insignificant company entering the coffee retail market in Vietnam. Like Neil Armstrong putting his first step on the moon, we limped as if the market had not had any gravity pulling us back. However, the more we try, the more effort and go further, the more we're attached, known and trusted by our customers.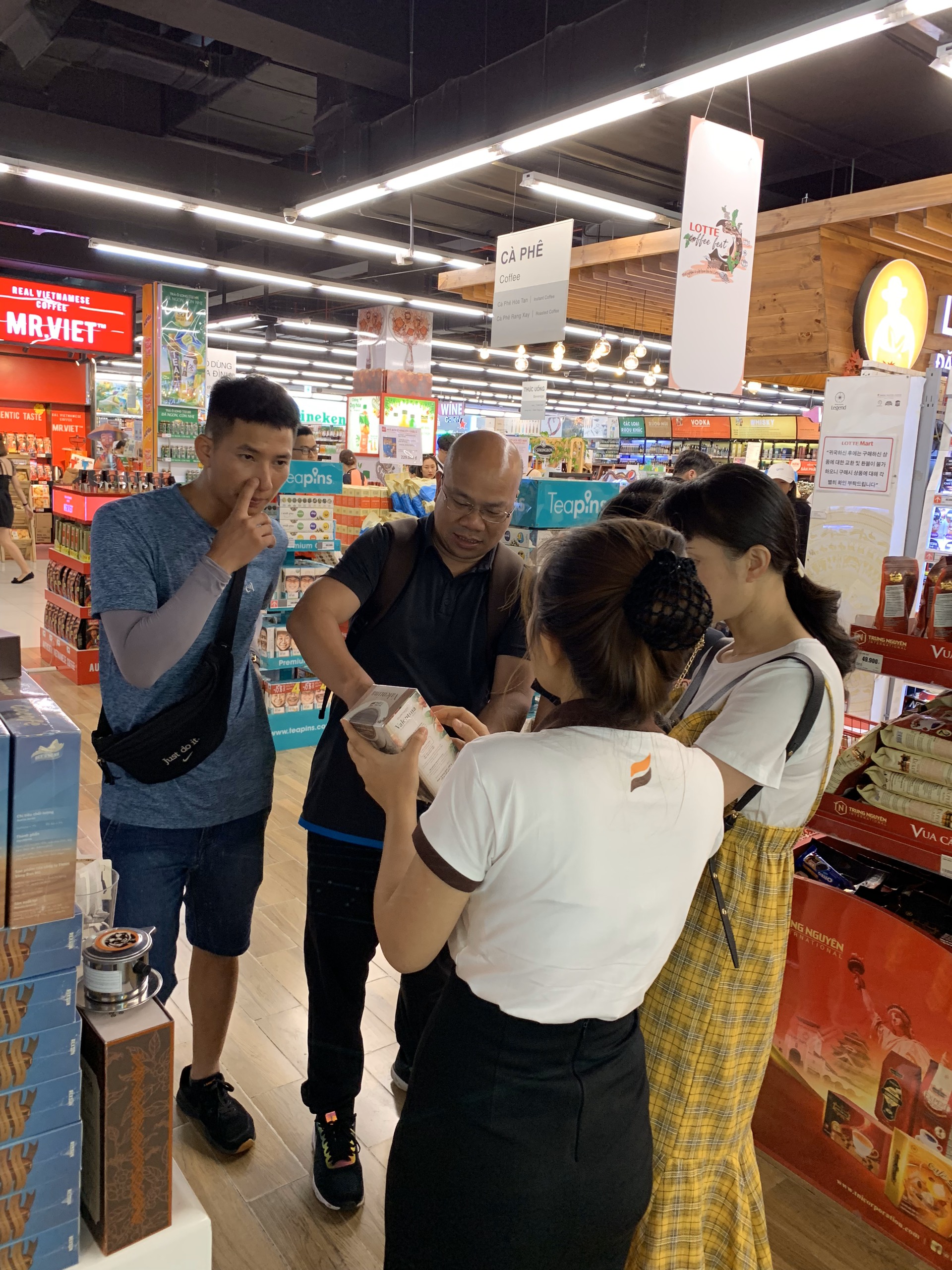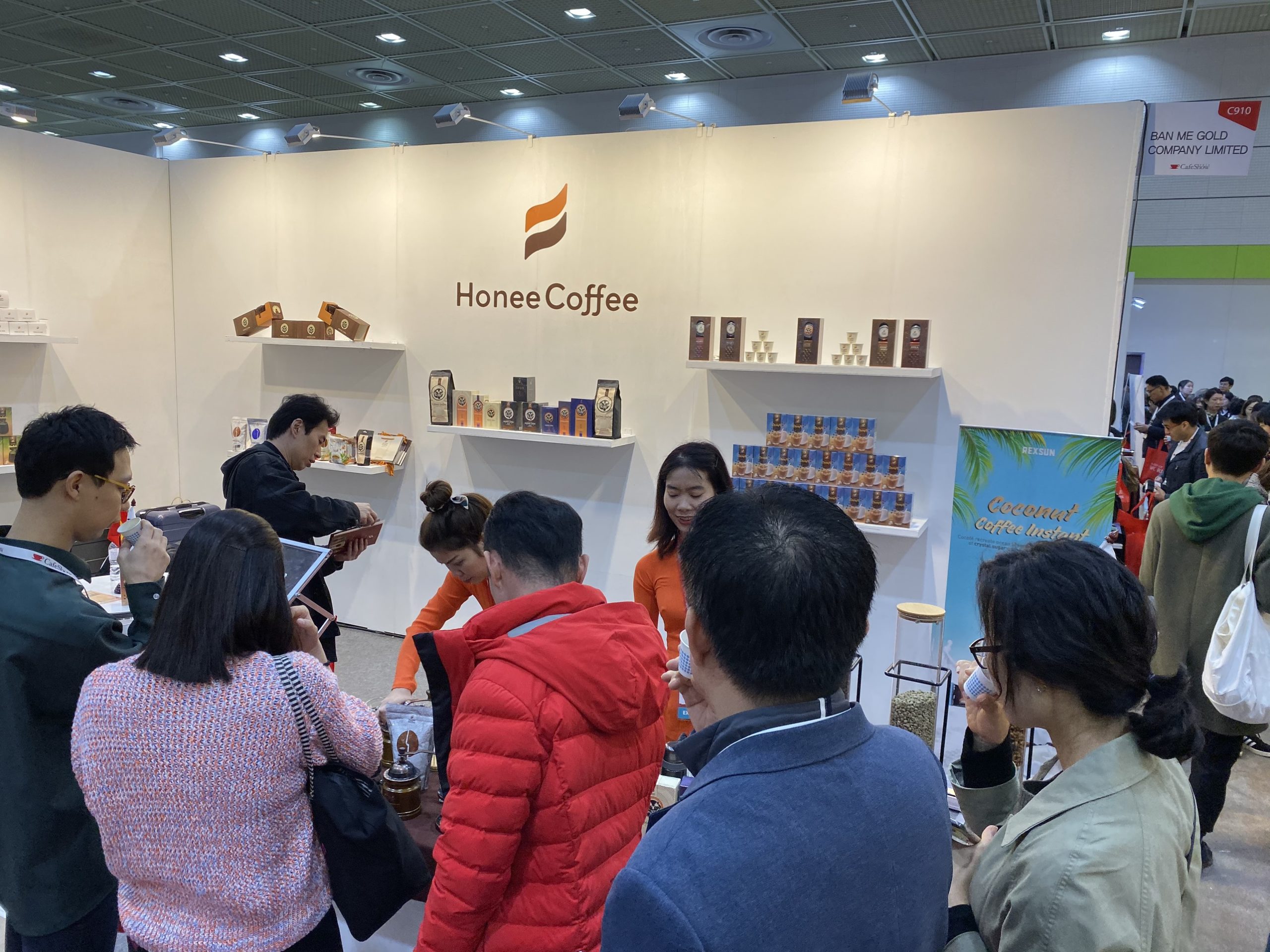 Awaken Moment
With the desire to know where Vietnamese coffee's value is in the world map, we participated in the Tutto Food 2017 event held in the coffee capital – Milan, Italy.
From passing by visitors to coffee experts, all are attracted by Vietnamese coffee's special flavours awaken within Honee Coffee's products. This was a remarkable event that affected us significantly until now. The brand name Honee Coffee was born when the Vietnamese market was flooded with poor quality coffee. The concept of enjoying coffee is still minimal, and the image of Vietnamese coffee has always been prejudiced against bad quality abroad.
Thanks to this event, we are even more convinced of the values ​​that have been pursued since the early days. Breaking the ambiguity, bad prejudice about Vietnamese coffee with real and strong evidence. The fact that we participated in this event is modest, but for us, it will always be an important achievement of Ban Me Gold.
There's a saying:
A journey of a thousand miles begins with a single step.
Read more about the Tuttofood 2017 articles:
https://banmegold.com/en/2021/01/235750/
Interested in working with us?