During the operation of the company, we always try to improve our production capabilities and standard. Recognizing that food standards are a framework to guide and improve processes and production organizations, Ban Me Gold has implemented and obtained the following certification: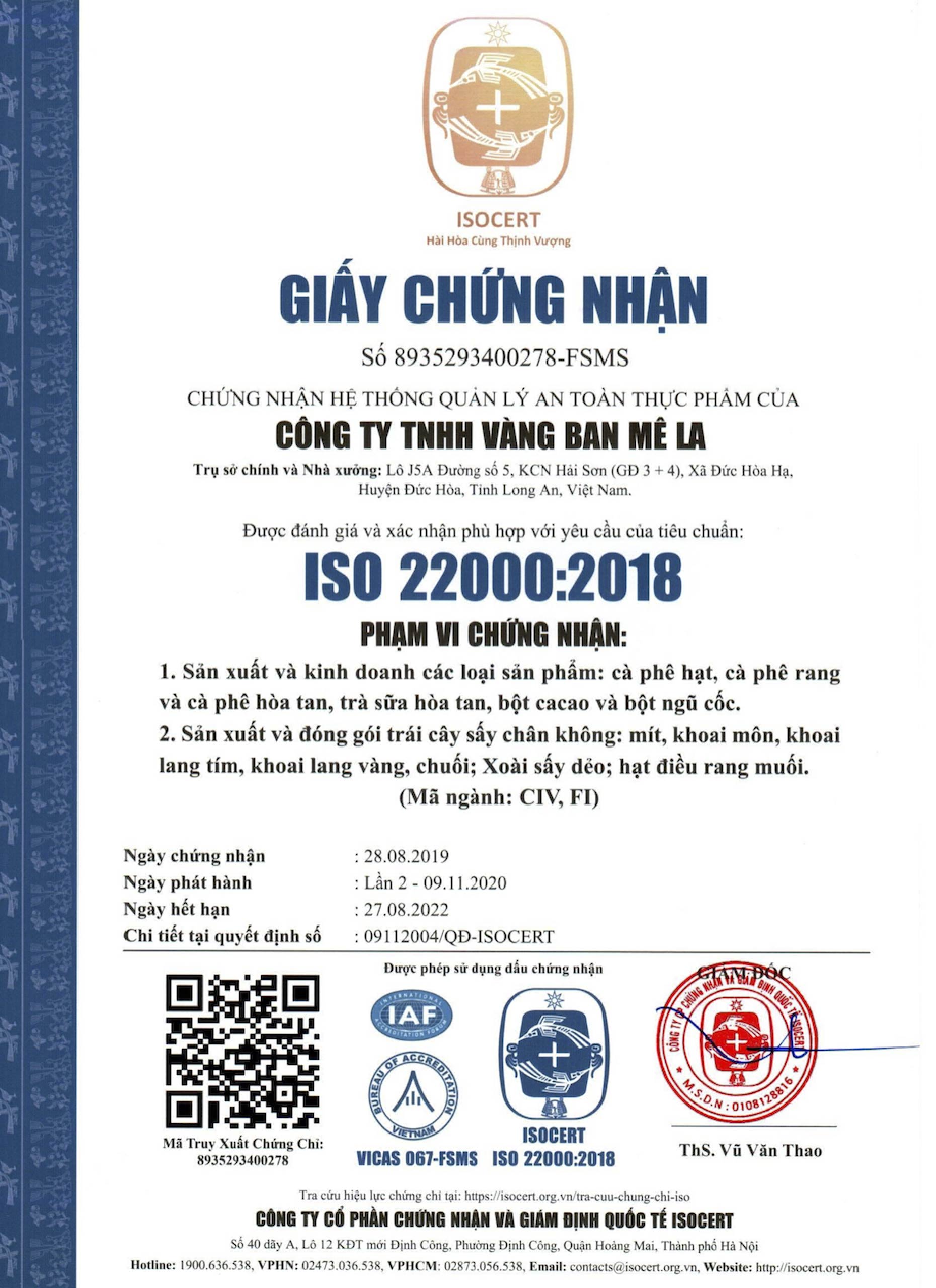 ISO 22000 is a standard developed by the International Organization for Standardization dealing with food safety. It is a general derivative of ISO 9000.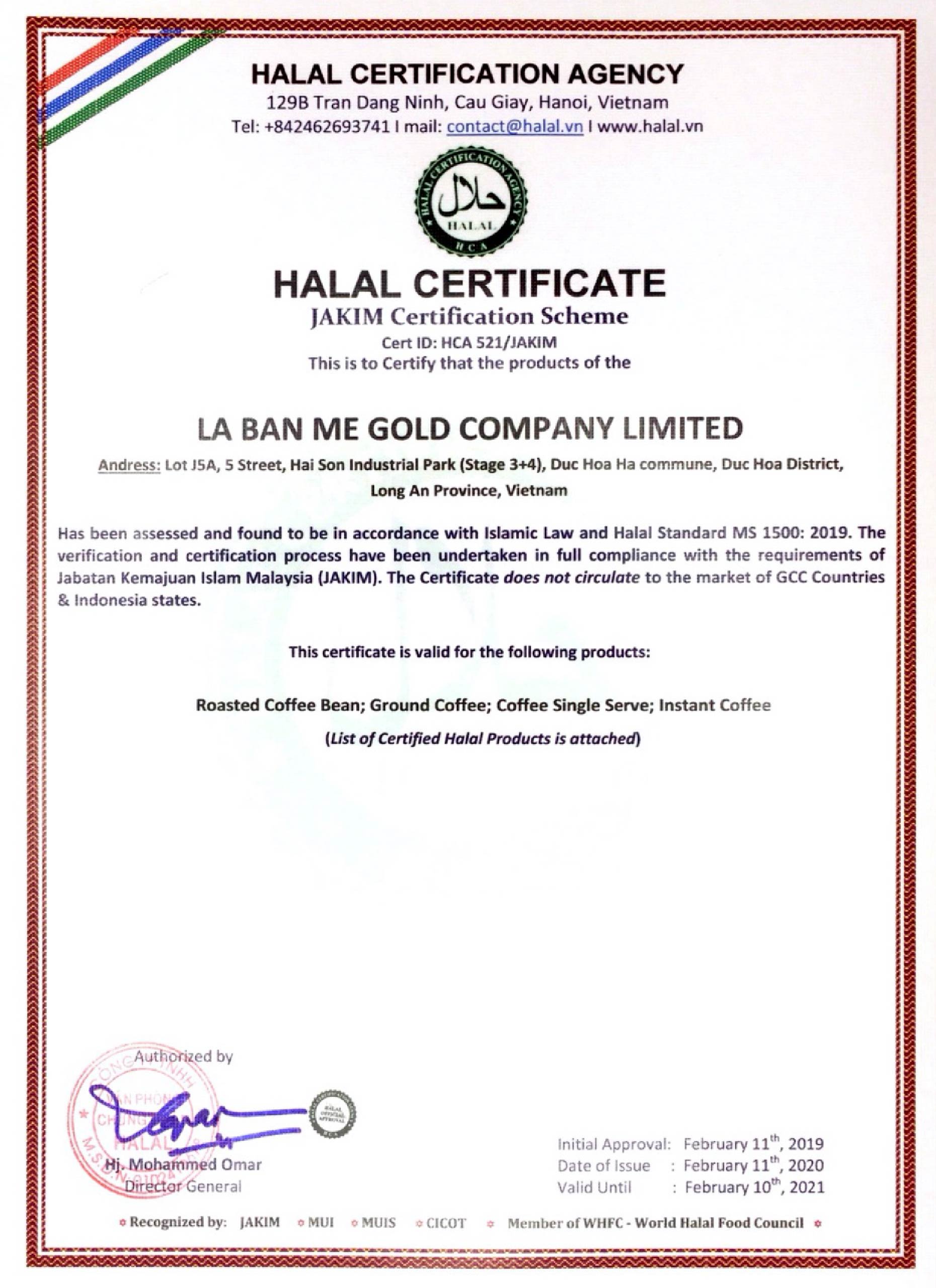 Halal is an Arabic word meaning lawful. It refers to things or actions permitted by Shariah law without punishment imposed on the doer. It is usually used to describe something that a Muslim is permitted to engage in, eg eat, drink or use.
LA BAN ME GOLD COMPANY LIMITED is the factory's name according to the law and belongs to BAN ME GOLD.
If the effective date of the certificate on this page is outdated, it may be that we have not updated it in time. Please contact us if you need the latest version.
Interested in working with us?